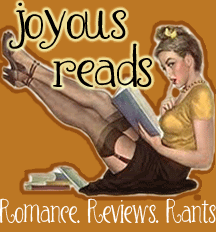 Do you know
Joy @ Joyous Reads
? If you don't happen to know her then the word to describe her is that she's a
BOOK HOARDER!
and that is literal! I'm honestly jealous of this woman really just look at her bookshelf lol and mind you it's mostly TBR! she's that bad in buying books that she pre-orders on Amazon but when she see's a book on a bookstore she instantly buys it! That's why she gets
MULTIPLE
copies of books and she's having a giveaway!
What's up for grabs? there's a long list!
SHATTERED SOULS by Mary Lindsey
ILLUMINATED by Erica Orloff
EXPOSED by Kimberly Marcus
MY TEENAGE BEATING HEART by C.K. Kelly Martin
VIRTUOSITY
by Jessica Martinez
AUDITION by Stasia Ward Kehoe
IN THE NAME OF STAR by Maureen Johnson
LEGEND by Marie Lu
CITY OF BONES by Cassandra Clare
CITY OF ASHES by Cassandra Clare
CITY OF GLASS by Cassandra Clare
MICHAEL VEY: THE PRISONER OF CELL 25 by Richard Paul Evans
GUARDIAN OF THE DEAD by Karen Healey
THE SKY IS EVERYWHERE by Jandy Nelson
STORK by Wendy Delsol
REMEMBRANCE by Michelle Madow
FALLEN ANGEL by Heather Terrell
VARIANT by Robison Wells
THE MAZE RUNNER by James Dashner
THE DEATH CURE by James Dashner
MATCHED by Ally Condie
She calls it
The Leaning Tower of Books
btw~
ENTER HERE