Brightest Kind of Darkness
by P.T. Michelle
Series: Brightest Kind of Darkness #1
Published: June 27th 2011
Publisher: Self Published
Source: Author
Format: Kindle Copy
Genre: Paranormal Romance
Synopsis:
Nara Collins is an average sixteen-year-old, with one exception: every night she dreams the events of the following day. Due to an incident in her past, Nara avoids using her special gift to change fate…until she dreams a future she can't ignore.

After Nara prevents a bombing at Blue Ridge High, her ability to see the future starts to fade, while people at school are suddenly being injured at an unusually high rate.

Grappling with her diminishing powers and the need to prevent another disaster, Nara meets Ethan Harris, a mysterious loner who seems to understand her better than anyone. Ethan and Nara forge an irresistible connection, but as their relationship heats up, so do her questions about his dark past.
Review
Mysterious, sexy and definitely addictive! You will never regret reading this book!
What would you do if you could dream what will happen the next day?
Brightest Kind of Darkness is such a big hit for me just for the fact that the story was so good!
I know it's not that original but it was executed with utmost distinction that it stands out to any story you can compare it to. The story started off with Nara who is nothing but average unless you call "dreaming of what will happen the next day" normal, who called in a bomb threat.
Talk about EXCITEMENT!
I was gasping at the start. The first chapter left me mystified and hanging that I really wanted to read more. It goes along with the next chapters which was totally addicting!
Along with a great story comes with great characters. I'm not going to deny it but I'm totally Team Ethan, well not that there's any other Team to side on but I really love him. I bet you want to know why? Well I have some quotes for you to decide. PS. It involves some kissing!
"If you smiled like that more often, you'd have the girls crawling all over you. On second thought, no smiling allowed." I sounded jealous… and probably corny, but I didn't care. Stepping close, Ethan grasped a lock of my hair. "You're the only one who makes me smile like this, Nara."
Ethan's lips met mine in the barest of kisses, tentative, but full of intense promise. I pressed my lips to his, hoping to show him how much I wanted this. He unclasped my fingers from his jacket, then lowered my hands to his waist. When I leaned against him, his arm folded tight around me and a shudder rippled through him. I wanted to weep for his dark loneliness."
There was so much I wanted to say to him. "Ethan, this is just so hard−"




He suddenly stepped so close that I tensed, even as my insides skittered in excitement. "I want to touch you, Nara, but I can't," he said in a low, tortured tone. "I want to kiss you, but I can't. All I can do is watch you from a distance and it's killing me."
If these quotes don't strike some curiosity to you I don't know what will! Ethan is really adorable and with that I think I can say that you should read this so that you could meet Ethan! On the other hand Nara is a teenager full of angst. Who could blame her? Her father left her mother for no reason. You can definitely relate to her character.
With all that has been said, I think my only problem with this book is the transition. It was really fast, I know some may say it's not but for me it is. One moment you're reading into a scene then suddenly you realize that you're in a different scene already.
Overall, I recommend
The Brightest Kind of Darkness
. It was a fun experience reading this book, if you haven't read this book you really have to read it! Just so you could meet Ethan! Story wise like I said in the opening it's not that original but it was executed properly and it's a big win.
GET IT NOW!
I got this book from the author for review, it has no way affected my review of the book.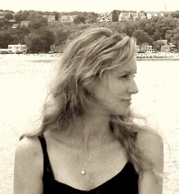 P.T. Michelle is the young adult pseudonym of Patrice Michelle, author of fifteen romance novels and novellas. When P.T. isn't writing, she can usually be found reading or taking pictures of landscapes, sunsets and anything beautiful or odd in nature.




P.T. loves to hear from readers. If you want to share your thoughts on her books, click on the contact link above and send her an email.




She's currently hard at work on the next book in the series.
MAKE SURE TO CHECK OUT
BRIGHTEST KIND OF DARKNESS
AND THE SEQUEL LUCID
AVAILABLE ON KINDLE AND PAPERBACK