Tangled Web
by Crista McHugh
Series: Dezian Empire #1
Published: October 9th 2012
Publisher: Entangled Select
Source: Publisher
Format: PDF
Genre: Fantasy / Erotica


Synopsis:

The deadliest assassin in the empire just got too close to her target…

Azurha, a former slave turned deadliest assassin in the empire, has just been offered the ultimate challenge—seduce, then murder the new Emperor. But Titus is not the tyrant his forefathers were, and his radical ideas might be the glimmer of hope the empire needs.

Titus Sergius Flavus has yet to master the powerful magic of his ancestors—magic he must wield if he's to protect his people—but his father's death has left him no choice. Rule the Deizian Empire and attempt to right his ancestors' wrongs, or watch her fall to his greedy kin.

More than just Titus' ideas hold Azurha captive. Night after night, he awakens desires she thought lost, and uncovers the magic of her hidden lineage. As her deadline approaches, Azurha is forced to make an impossible decision—complete her job and kill the man she loves, or fail and forfeit both their lives.
Aaah! Okay, can hardly contain my emotion. This books is so hot!
A slave turned assassin, Azurha was trained by someone who saved her, to be the most deadly killer you'll ever know. Given a task to seduce someone to death is hard, but my, falling in love with your opponent is another.
The history she had at the hands of the emperor made her agreed to the task right away.
All she wanted was revenge
and the thought that what she'll do will be for the greater good of the people. This book jumped right into the scene. I love the pacing, it kept me high the whole time!
I'd say this a very erotic novel, something I didn't expect
, though the cover shows some hint, I really just didn't think of it that way. Titus was described as someone so serious, bookworm and not an action-man, but holy molly! A different characters show every time he's with Azurha.
"...beware of the quiet ones. Those that make a lot of noise are usually trying to compensate for something."
This statement is so Titus.
I just think the plots are a little predictable and for that, it reduced the excitement. There were parts where it got a little redundant, Azurha trying to weigh things: if she'll spill the truth and be out in Titus' bed, or try to do something and save herself and Titus. Titus also pushed away his doubts and did not listen to his advisers. Yep, there was a lot of suspicions and conspiracy.
All in all, it is a good book. It kept me entertained the whole time and never got bored. I'll definitely read the second installment!
I got this book from the publisher for review, in participation on the blog tour.
It has no way affected my review of the book.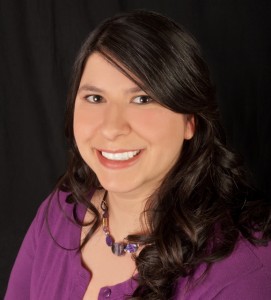 Growing up in small town Alabama, I relied on story-telling as a natural way for me to pass the time and keep my two younger sisters entertained.

I currently live in the Audi-filled suburbs of Seattle with my husband and daughter, maintaining my alter ego of mild-mannered physician by day while I continue to pursue writing on nights and weekends.
MAKE SURE TO CHECK OUT
TANGLED WEB AND OTHER
BOOKS BY CRISTA
AVAILABLE ON KINDLE AND PAPERBACK