Cover Reveal of Lucid, the sequel to P.T Michelle's Brightest Kind of Darkness. I still haven't got  a chance to read this book but basing on what I'm hearing is that this book is packed with a good story and some awesome characters. I think I'll start this book soon ;) you should too!
Thank you to
YA Bound
for this beautiful cover!
Nara Collins is an average sixteen-year-old, with one exception: every night she dreams the events of the following day. Due to an incident in her past, Nara avoids using her special gift to change fate…until she dreams a future she can't ignore.

After Nara prevents a bombing at Blue Ridge High, her ability to see the future starts to fade, while people at school are suddenly being injured at an unusually high rate.

Grappling with her diminishing powers and the need to prevent another disaster, Nara meets Ethan Harris, a mysterious loner who seems to understand her better than anyone. Ethan and Nara forge an irresistible connection, but as their relationship heats up, so do her questions about his dark past.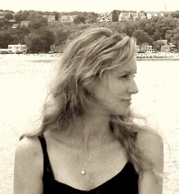 P.T. Michelle is the young adult pseudonym of Patrice Michelle, author of fifteen romance novels and novellas. When P.T. isn't writing, she can usually be found reading or taking pictures of landscapes, sunsets and anything beautiful or odd in nature.

P.T. loves to hear from readers. If you want to share your thoughts on her books, click on the contact link above and send her an email.

She's currently hard at work on the next book in the series.